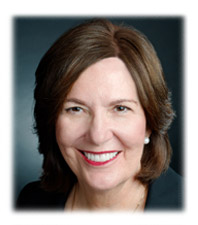 About the Coach
Joan S. Smith founded Leadership Consultants International, Inc. in January 1995, and serves as President of the company. She has coached over 250,000 people in her career that has spanned over 40 years. She holds a Master of Arts Degree in Education from San Diego State University and a Bachelor of Arts Degree from the University of California, Santa Barbara. She attributes her unique coaching style to her own vision of personal growth–in which she committed her life to make a difference.
In 1997 Joan was nominated for a "Women in Business" Award at the Orange County Business Journal's Annual Awards Luncheon. In addition, Joan has worked as a bilingual educator and led seminars for groups with diverse cultural backgrounds. She trained organizational staff and ran a million-dollar business that grew and expanded during a time of adversity. All of this happened with teamwork and joy!
Joan stands for open and honest communication, integrity as a priority, and making a qualitative difference in the business world. In addition she has thoroughly enjoyed her work with non-profits (i.e., Habitat for Humanity, California Head Injury Foundation) and the Catholic Church in the Diocese of Orange. (see *button for more information on the Catholic Church)
Joan's forward thinking is represented in everything she does. She claims that extraordinary service, communication and integrity are most needed in leadership circles today and this represents the essence of her work.
High Performance with Greater Ease