Joan's work with the Catholic Church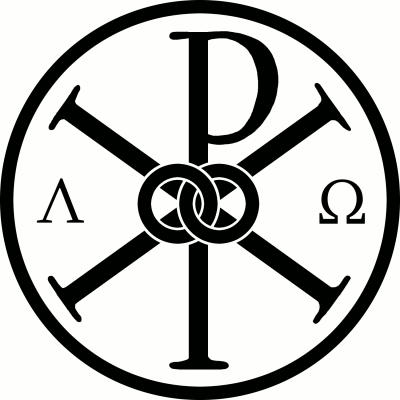 Joan has been involved in the Catholic Church all of her life.
At St. Nicholas (Laguna Hills) she joined the choir (1995), was on the Parish Council (President, 1998-9), participated as Eucharistic Minister, and was on the Stewardship Committee. She made her Cursillo weekend (1997) and was Rectora (2002). She has visited 16 Marian Shrines around the world. Some of her favorites have been "The Virgin of Medjugorje" (Bosnia), "La Moreneta" (Montserrat, Spain), "The Holy Mother of Akita" (Japan), "Our Lady of the Miraculous Medal" (Paris, France), and "The Chapel of Mercy" (Kevelaer, Germany). Currently, she is a registered parishioner and Eucharistic Minister at St. Timothy's, in Laguna Niguel.
In 2009 Joan led eight "Spirituality and Confidence" Retreat Workshops for those in job transition with Fr. Chris Heath throughout Orange County, and one in Pasadena with Abbot Francis Benedict. She has also coached the Parish Staff of St. Timothy's in Laguna Niguel, St. Juliana's in Fullerton, St. Joseph's in Placentia, and St. Martin de Porres in Yorba Linda.
In January 2011 Joan led a 2-day seminar on leadership, communication, and productivity at the "Priest Study Days" in the Diocese of Orange. She is the first woman to do this and 93 priests attended. This seminar led to a 2-month follow-up program. Others participated in "one-on-one" coaching for 6 months addressing specialized projects and needs. She also led a one-day Retreat at Prince of Peace Abbey for the 4 priests from St. Edwards in August, 2011.
In March and April, 2011 she led two in-Services for the Directors of the Diocese, and one for the Support Staff. In May 2011 she led a 2-day seminar for the seminarians and it was said by the Director of Vocations at the end of this seminar, "Your work will inspire the next generation of priests." A half-day follow-up session for this group was held in May 2012.
Most recently, Joan collaborated with Fr. John Moneypenny, the Director of Vocations to create the "Intern Enrichment Program." The purpose of this six-month coaching program is to develop leaders; to empower seminarians in their internship to have a powerful stand on themselves and the church, by weaving together their seminary studies and discernment into the fullness of their lives. These men are called to be fully engaged in parish life, with priests, laity, and parishioners. This program will enhance what they have learned so that it will be "on the court" rather than "in the grandstands." The 2013-14 program had six men in it, and the 2014-15 had nine men in it. The men are engaged in dialogue for breakthrough results.
Joan went to Lebanon in June, 2017 with Bishop Gregory Mansour (Chairman of the Board of Catholic Relief Services) to fulfill a project she created for "The Children of Syria." She wanted to "get her boots on the ground" and raise some money for this humanitarian crisis. In less than 9 months she raised over $6300 for Caritas Lebanon and was deeply moved by the good work Caritas Lebanon is doing for the refugees. She was touched by her friends, clients, and others who donated. And upon her arrival in Lebanon she brought the children toys, balls, clothes and other things in a huge suitcase. This project raised awareness in addition to bringing her great joy and satisfaction.
Joan has thoroughly enjoyed her work with the priests and the people she has met in this way. It continues to this day.