Leadership Consultants International, inc
Producing Unprecedented Breakthrough Results

Leadership Consultants International, inc
High Performance With Greater Ease
Let's Get Started!
Our Mission Statement
LCI's mission is to contribute to people, to inspire and empower them to make a difference and be true to their vision in life.  As we move forward in the 21st century, we empower both men and women to work in harmony and be fully self-expressed as Global Leaders.  LCI is committed to altering the culture of the business world – from one of frustration, urgency, and reaction to one of joy, communication, integrity, and responsibility.  By listening FOR commitment, we train and develop leaders to produce extraordinary results.  We are partners in having others step out, be bold and audacious, and take action!  We allow ourselves to be inspired by the diversity of humankind – our relationships are a gift from God.  We manage our lives with integrity, and have our work be profitable and well thought of by everyone with whom we come into contact.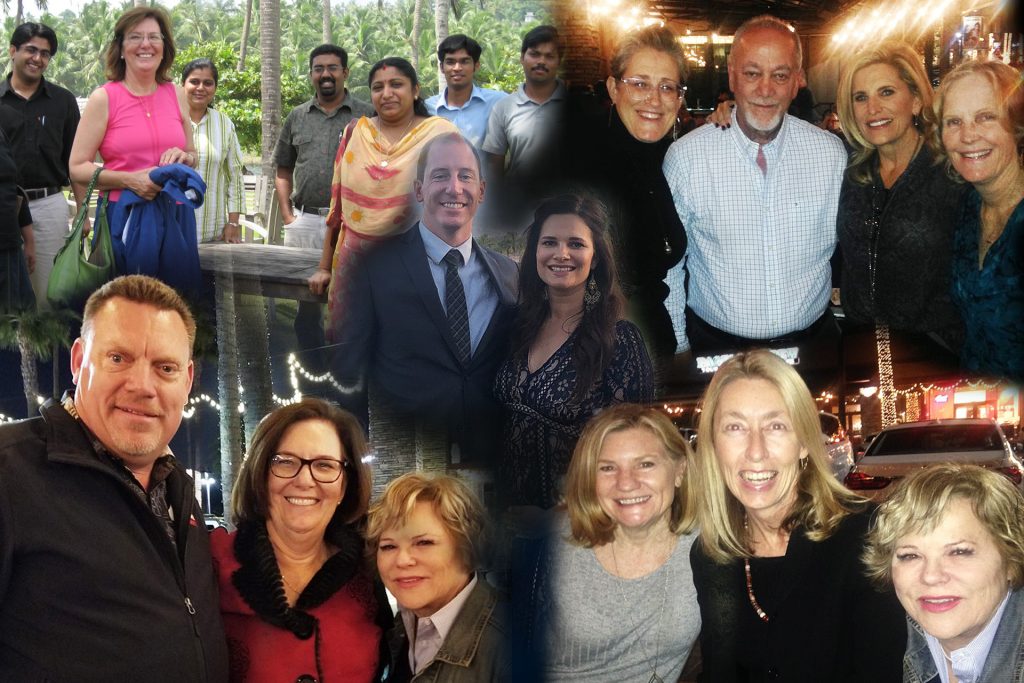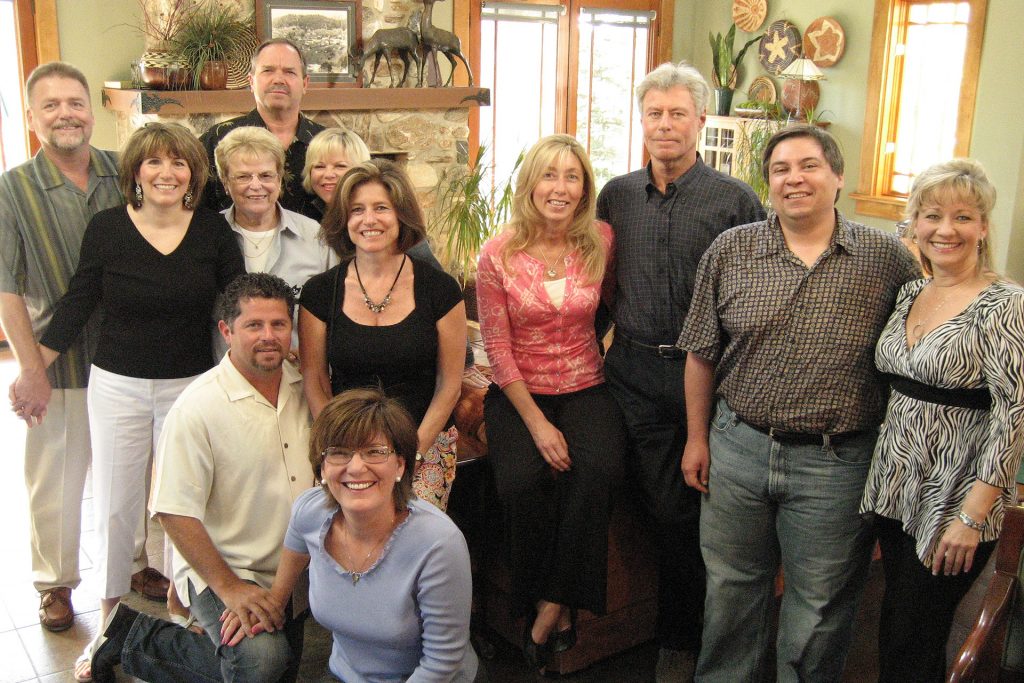 We are making a difference in the world
with business owners, executives and managers,
in how they get inspired,
act, and communicate.
Unique programs are designed for each company.
For individuals committed to pursuing ongoing growth.
For business partners or teams in professional relationships.
Speaking Engagements, Short-Term Coaching,
Board/Staff Retreats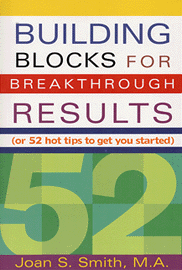 She is excited about making this affordable and available to everyone. Please share this with your friends and colleagues, and let's make a difference in the world using these tips.
Through her coaching clients learn the difference between efficiency and effectiveness. Sometimes we are very efficient, but not very effective. Our effectiveness in any area of our life is a function of who we are BEING when we're DOING whatever it is we do. This book is about empowering you to BE extraordinary. It's about bringing the commitment you have for your future into your life now.
Think of each of the 52 chapters as a tip, or tool, or building block.  Here are three of the "Tips of the Week" you could begin working on right now:
#12: Ask people "what's great about your life? — This is an easy thing to do any time, anywhere. Share positive things that are happening. If someone says "pass" encourage them to say something (i.e,, the lung capacity to speak!") and to appreciate the greatness around them!
#26: Learn something new. — Challenge yourself every week—whether with a computer program, a cooking class, a finance seminar, or whatever has a glimmer of interest to you. By learning something new, your ability to lead will grow.
#52: Stop procrastinating. — Stop procrastinating. Jump in. Get out of the "grandstands," and onto the "court." The first is a way to "observe" and there is really no value in that place. The second is alive and full of possibility, vitality, and creativity. Start big projects and carry them through to completion. It's the joy in jumping in that will inspire you to produce breakthrough results.
Producing Unprecedented Breakthrough Results
In 2002 Joan wrote Building Blocks for Breakthrough Results which is for people who are interested in making a significant difference in the workplace while, at the same time, having balance in their personal life. As a business and personal coach, motivational speaker, educator, and businesswoman for over forty years, Joan has been helping people be more accountable and responsible in the workplace. Out of her coaching, people find themselves more expressive, self-confident, and creative. Many of her clients triple their income from their work together.
In May, 2015, Joan updated and revised her book, Building Blocks for Breakthrough Results, and put it in an electronic format, which is now available on Kindle.

Other Publications:
Orange County Register/Laguna Niguel News, July 23, 2015 "A.V. Business Coach urges people to 'live as your word and be as good as your word.'
Orange County Register/Business Section, August 13, 2015 "Aliso Viejo resident coaches business professionals with revised book"
The Word Among Us, February, 2014, "Supported By The Saints:  How the Citizens of Heaven Became Real in My Life"
Here's the link: http://wau.org/archives/article/supported_by_the_saints/
OC Register, July 15, 2010, "Personal Growth Coach holds free social events"
Aliso Niguel News, July 5, 2010, "Leadership Conference with
Joan Smith begins Sept. 14"
Aliso Viejo News, July 24, 2003, "Life Beyond the Comfort Zone"
Power Negotiation, Fall, 2001 – Packaging Horizons Magazine
Five Tips, September 29, 1997 – Orange County Register (Business Monday)
She "Coaches" Executives, Winter, 1996-97 – The Adelphean of Alpha Delta Pi
Christmas Bonus, December 9, 1996 – Orange County Register (Business Monday)
Aliso Viejo News, December 5, 1996, "Focus on Success"
Five Tips, October 21, 1996 – Orange County Register (Business Monday)
It's Your Business, October 14, 1996 – Orange County Register (Business Monday)
Testimonials
"I must confess I was skeptical, but I am now a believer. Joan was able to build real trust with a group of hurt, angry and frustrated managers. I have also grown as a result of our working with her. I highly recommend her as a consultant, trainer and organizational-change agent."
Dan Jette
Human Resources, U.S. Postal Service, Santa Ana District
"…Integrity is the most important attribute a person can have. I've learned so much about this from the coaching…"
Cheryl Creed
Business Development Manager, Berkley Industries
"…Joan coached us in a loving and rigorous manor during a very challenging episode in our industry and our company. I am quite clear we would not have survived that period without her support. I would unequivocally recommend LCI and Joan Smith to all people who desire to take themselves and their businesses to the next level."
Richard Mason
President, New Millennium Financial
"…Your tools for communication expanded my ability to be successful in creating breakthrough results…I am a better person for it in all facets of my life…"
Deborah DeMaddalena
Executive V.P, MicroGeneral
"The leadership Joan offers has allowed me personally to break through many barriers in the business area including: salary, dealing with difficult personalities, team work and personal leadership. Joan has a tremendous store of knowledge in the area of personal growth, leadership and group dynamics…"
Terry Kristiansen
Manager, International Training, Toshiba
"I call it the 'Joan' Award!" –February, 2012
– Cindy S. Giambrone, PharmD won the Gold 2011 US General Medicines Business Excellence Award for Innovation!
"…I was the only one to be promoted from my team this round…Thank you for the coaching!" –May, 2007
– Cindy S. Giambrone, PharmD
Regional Account Scientific Director, Novartis
Currently – Medical Managed Care Director, Medical Affairs, Genzyme
Cindy S. Giambrone
Excellence Award Winner, Novartis
"…The coaching helped me move my management and communication skills to the next level (Director to VP).
This has not only helped me professionally, by giving me tools and knowledge to build a more effective team at work, but also personally with my family relationships….You have clearly helped me discover things about myself that were keeping me from taking control over my life…"
Brian Hoshiko
VP of Production Systems, Emida
"…Through Joan's coaching to our Senior Executives, our leaders have achieved "Breakthrough Performance" by increasing their responsibilities globally, and have achieved superior results. In 2008 we extended this program to reach out to more leaders in the company, and have trained many of our line and staff leaders as well, through seminars and follow-up coaching sessions. The coaching sessions are highly regarded and utilized by the participants. It has also provided the team to communicate in a 'common language' for achieving breakthrough results in the company…"
Manu Gopinath
Director Of Human Resource, UST Global
"…I have been able to re-look at myself and transform into the leader I envision myself to be. I believe that I achieved the results that we wrote on our contract and beyond…"
Krishna Sudheendra
CFO, UST Global
"…You helped me create a clearer vision for my business. Not only was I able to increase my personal production, but my office's production and profitability increased as well…your coaching also helped me in creating better relationships with my family, friends, and co-workers…"
Robert Burns
Senior V.P. Branch Manager, A.G. Edwards